Anyone who dislikes writing and reading probably shouldn't consider a career in law. From the moment you get into law school to when you become a lawyer, you will be doing quite a bit of writing and reading.
You also need to master a specialized type of legal writing, one that looks like a bunch of random words strung together. In most cases, however, every word in any legal contract counts. Admittedly, some lawyers do love to throw around Latin words and phrases — from commonplace terms like "alibi," "per se," and "subpoena" to headscratchers like "in flagrante delicto" and "res ipsa loquitur."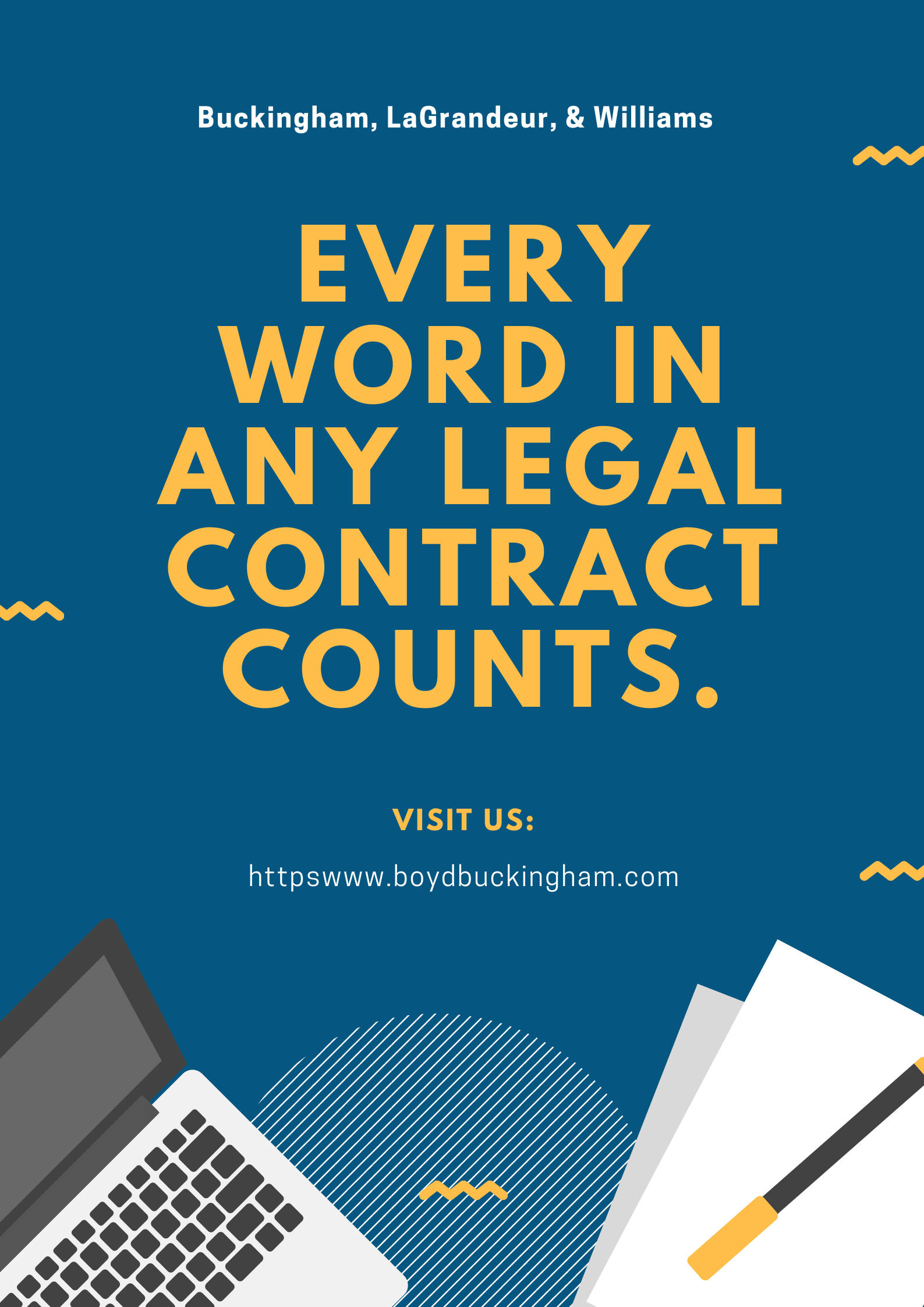 If you read our blogs, you'll see what legal writing should not be. We kindly ask you to give us a break. We've been family law and personal injury lawyering in Washington state for decades. We feel we've earned the right to talk about topics we favor the most: celebrities' unfortunate and sometimes comical encounters with the law.
We talk about the finer points of lawyering too, such as the importance of proofreading. In any case, if you hate writing and reading with a passion, it's best to consider pursuing a career other than law. Otherwise, you get into big troubles as in the following cases.
How one word cost a spouse millions of dollars
Getting one word wrong in a prenuptial agreement is not just embarrassing for the attorney, but it can also have huge ramifications for the client. A poorly drafted prenup in Washington state (and in most states) can be rendered invalid.
A mistake in former Los Angeles Dodgers owner Frank McCourt's prenup invalidated an agreement that should have protected his multimillion-dollar assets. This error was discovered in 2010, when his then-wife former Dodgers CEO Jamie filed for divorce.
In one set of Mr. McCourt's marital property agreement, a list of his separately owned assets was "inclusive" of the Dodgers, while another set indicated it was "exclusive" of the team. It seemed like a mistake that any lawyer could make. But with millions of dollars involved, the error erupted into a costly, bitter battle.
The value of the baseball team was also put into question. According to Mr. McCourt's attorneys, the team was worth $800–900 million. Mrs. McCourt's attorney believed the real value was $2 billion.
Mrs. McCourt's attorney alleged that Mr. McCourt and their family attorneys committed fraud by making the correction behind her back. The presiding judge eventually ruled in favor of Jamie, denying her ex-spouse's request to claim sole ownership of the team.
Don't miss our in-depth guide on prenuptial agreements in Washington, "Saying I do or I don't to a prenuptial agreement: the basics"
Tin omissions and additions that cost businesses big money
But while the McCourt case was squarely blamed on a supposed typographical mistake, there were doubts as to whether it was an actual typo or a malicious word switcheroo. In the following cases, legitimate typos — whereby a single letter or digit was erroneously omitted or mistakenly added — resulted in huge financial losses.
In 2006, an airfare discount offered by the Italian carrier Alitalia mistakenly sold business-class flights from Toronto, Canada to Cyprus for a bargain-basement price of $39 instead of the intended $3,900. Two thousand lucky customers took advantage of the misprint, which resulted in very happy business flight travelers and $7 million in losses for the Italian carrier.
Meanwhile, in 2007, an auction on eBay listed a very old, very famous, and very expensive bottle of ale called "Allsopp's Arctic Ale" with one less "p" ("Allsop's Arctic Ale"). It could have sold for half a million dollars, but the misspelling prevented bidders from finding the listing, so it was bought by a lucky bidder for only $307. It was money well spent for the buyer, but a terrible deal for the seller whose omission of one "p" in listing "Allsopp's Arctic Ale" on the website cost him a lot.
A spelling error could also sink a business, like in the case of British engineering firm Taylor & Sons, which was undone by the omission of the letter s from a liquidation report. The culprit? The British government's registrar of companies, which wrongfully reported that the otherwise profitable Taylor & Sons was being liquidated. It wasn't — a company named Taylor & Son was.
Because of the error, Taylor & Sons immediately lost its credibility and eventually went out of business. The British government was made to pay £8.8 million or around $17 million for the blunder.
Typographical errors could result in millions of dollars lost, irreparable brand damage, and lots of angry customers (other times, very happy customers). The lesson for legal staff is, double-, triple-, or quadruple-check all documents, and proofread.
The Buckingham, LaGrandeur, & Williams team are keen editors who sharpen, tighten, and fact-check all legal contracts. Call us for your family law and personal injury cases in the Evergreen State. We won't talk to you in Latin.
---