"Objection, your honor!"
...is one of the most overused lines of dialogue uttered by TV and movie lawyers. In all the years we've handled family law and personal injury cases in Washington state, not once have we said those three words. At least, never in one sentence and never as dramatically as would the likes of Tom Cruise or Jim Carrey.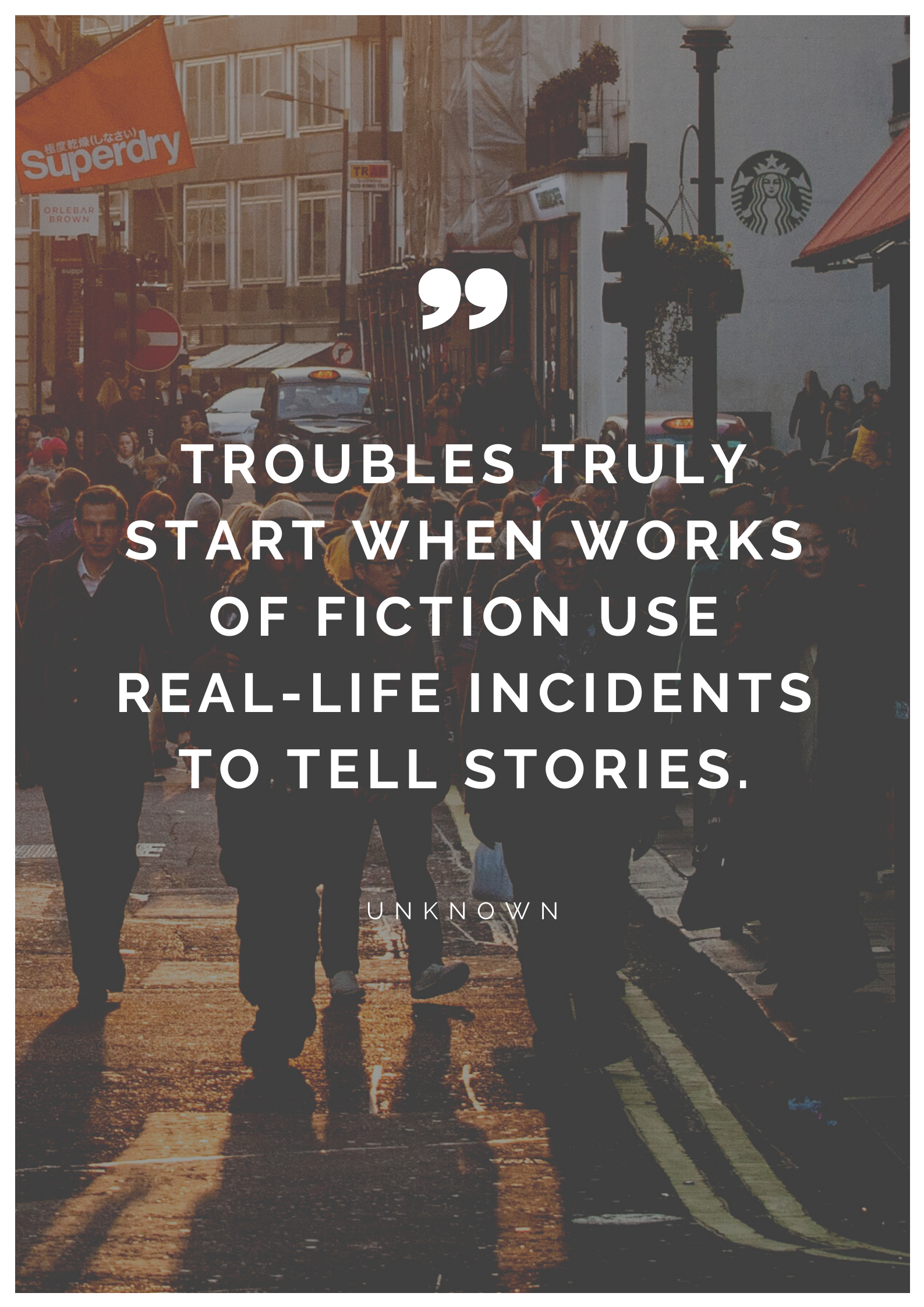 The point is, there are many inaccurate portrayals of lawyers and legal processes in works of fiction. Yet, courtroom drama cliches such as loud gavel bangs, "evil" lawyers, and legal chamber shouting matches are what make works of fiction gripping and hilariously bogus.
But troubles truly start when works of fiction use real-life incidents to tell stories, such as in the following works.
Fictional attorney is sorry, not sorry
In an episode of the television show The Good Fight titled "The Gang Discovers Who Killed Jeffrey Epstein," a fictional attorney named Benjamin Dafoe mentions real-life attorney and Harvard Law School professor Alan Dershowitz.
In the episode, the fictional attorney implies that Mr. Dershowitz engaged in sexual misconduct (fiction) and was closely associated with real-life wealthy sex offender Jeffrey Epstein (fact). Mr. Dershowitz didn't particularly enjoy this amalgamation of fact and fiction.
In his lawsuit against ViacomCBS, Mr. Dershowitz claimed that it was "a direct attack on his professional reputation as an attorney and professor of law." Incidentally, Mr. Dershowitz claimed he was a fan of the show. Regardless, he demanded a public apology from the network, and the immediate removal of the offending sequence from the episode.
Mr. Dershowitz said that he was against writers creating fictional characters who gave "maliciously defamatory" criticism about real people. Well, we object, your honor. That will result in boring courtroom dramas as many real-life people make for a compelling TV show and/or movie.
Interestingly, the Benjamin Dafoe character also says that what he just said about Dershowitz being a "shyster" who got a massage was just his opinion and not a statement of fact. That's not all — the character also said that [Dershowitz] will "sue at the drop of a hat." As a fan of the show, Mr. Dershowitz should have appreciated the brilliance of such meta-reference.
The FLOTUS: A good sport
Meanwhile, FLOTUS Melania Trump didn't flinch when her character served as a major plot point in "The One with the Celebrity Divorce" episode of The Good Fight.
In the episode, a mysterious client, purportedly the First Lady of the United States, phones attorney Lucca Quinn of Reddick, Boseman & Lockhart law firm. She wanted to discuss a postnup, which her husband amended to force her to stay married to him. According to the postnup, the client gets nothing if she files for divorce before the end of 2020.
Lucca offers sound recommendations on how to skirt around the postnup to assure her client gets a favorable outcome. But later on, Lucca and the partners at the firm assume that the client was likely a prankster who was nevertheless willing to pay the firm a retainer fee.
It turns out, it was the First Lady who had been talking to Lucca. The fictionalized Mrs. Trump then sets up a meeting with Lucca in private. And to the attorney's disappointment, the meeting was not to consult her about a divorce but to trick her firm into doing something that would be favorable to the president of the United States.
Neither the real-life president nor the first lady filed a lawsuit against the TV show for defamation. That's because the first couple know that The Good Fight is a fictional show that has nothing to do with real life (and we're sticking with that story). And as Lucca and the lawyers in the fictional firm are not based on real-life attorneys, no one has sued in this instance.
Netflix movie causes Panama Papers lawyers to sue
The Netflix film The Laundromat delves into the real-life scam involving Panamanian law firm Mossack Fonseca. It was the firm that shut down because of a scandal involving a leaked trove of documents called the Panama Papers.
In the film, widow Ellen Martin (Meryl Streep) discovers the shady dealings of an insurance firm that insured the boat tour company responsible for her husband's accidental drowning. Her investigation leads her to Mossack Fonseca and its founding lawyers, Jürgen Mossack (Gary Oldman) and Ramón Fonseca (Antonio Banderas), who were responsible for the scam.
Unhappy with their portrayal as "ruthless, uncaring, and unethical lawyers," Mr. Mossack and Mr. Fonseca sued Netflix for libel, invasion of privacy, and trademark violations. The duo was especially not pleased with the film showing the world how they have supposedly participated in money laundering, tax evasion, bribery, and other crimes.
Their objections presuppose that they thought themselves compassionate, caring, and ethical lawyers whose supposedly criminal acts that benefited the wealthy did NOT result in the bamboozlement of the unwealthy such as the fictional Ellen.
If you have a personal injury or a family law issue you want to discuss, call us at 425-250-9661 or leave us a message. Our process is not as action-packed as the above works of fiction, but as real-life Washington lawyers, we will get the job done.
---